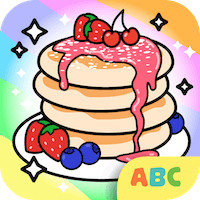 Pancake Maker DIY Cooking Game
Relaxing Pancake Maker for Family!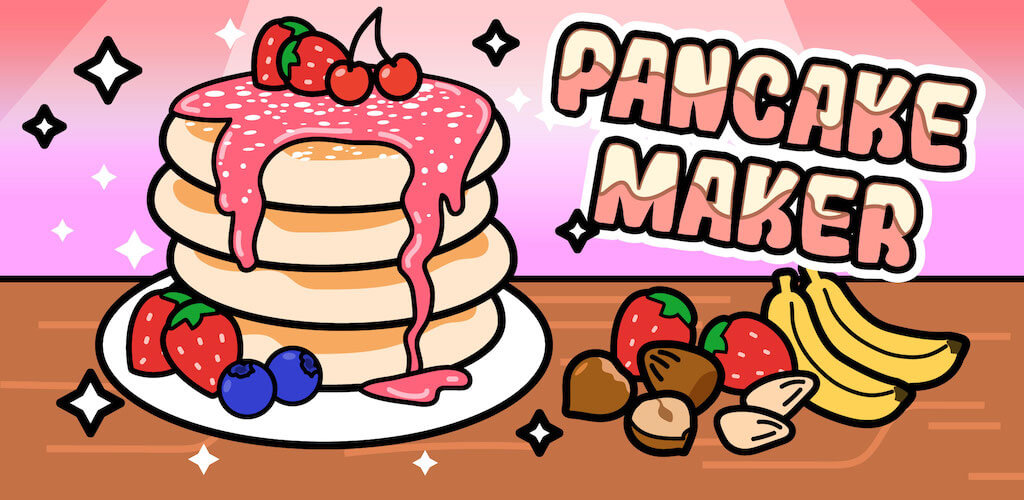 Get ready for a sizzling and flipping good time in the most delicious game around! Introducing Pancake Maker, where you become the ultimate pancake chef and embark on a mouthwatering culinary journey. Are you prepared to create extraordinary pancake recipes like never before?

Pancake Maker is an addictive and entertaining game that lets you explore the art of pancake making. Mix and match a wide variety of ingredients to create unique and tantalizing pancake recipes. From classic buttermilk and fluffy blueberry to indulgent chocolate chip and exotic fruit combinations, the possibilities are endless!

Step into a virtual kitchen filled with all the tools and ingredients you need to whip up a stack of fluffy pancakes. Experiment with different batter recipes, blend in your favorite flavors, and watch in awe as your creations sizzle and cook on the griddle. Perfect your flipping skills as you become a pancake pro!

But it doesn't stop at the batter. Pancake Maker allows you to personalize your pancakes with a vast selection of mouthwatering toppings, syrups, and garnishes. From velvety maple syrup and melted butter to fresh berries, whipped cream, and even savory options like bacon and cheese, let your imagination run wild and create pancakes that are truly one-of-a-kind!

With its intuitive controls and user-friendly interface, Pancake Maker is suitable for chefs of all ages and skill levels. Unleash your culinary creativity, discover new recipes, and challenge yourself to unlock special ingredients and secret pancake combinations. Share your culinary masterpieces with friends and family or compete against other pancake enthusiasts to become the ultimate pancake maestro.

Features:

• Mix and match ingredients to create unique pancake recipes
• Choose from a wide variety of toppings, syrups, and garnishes
• Unlock special ingredients and secret combinations
• Challenge yourself with different batter types and cooking techniques
• Enjoy stunning graphics and a delightful soundtrack
• Suitable for all ages, from aspiring chefs to pancake aficionados
Prepare to flip, stack, and devour the most extraordinary pancakes in Pancake Maker! Download now and embark on a scrumptious adventure that will leave your taste buds craving for more. The pancake paradise awaits, so let's get cooking!